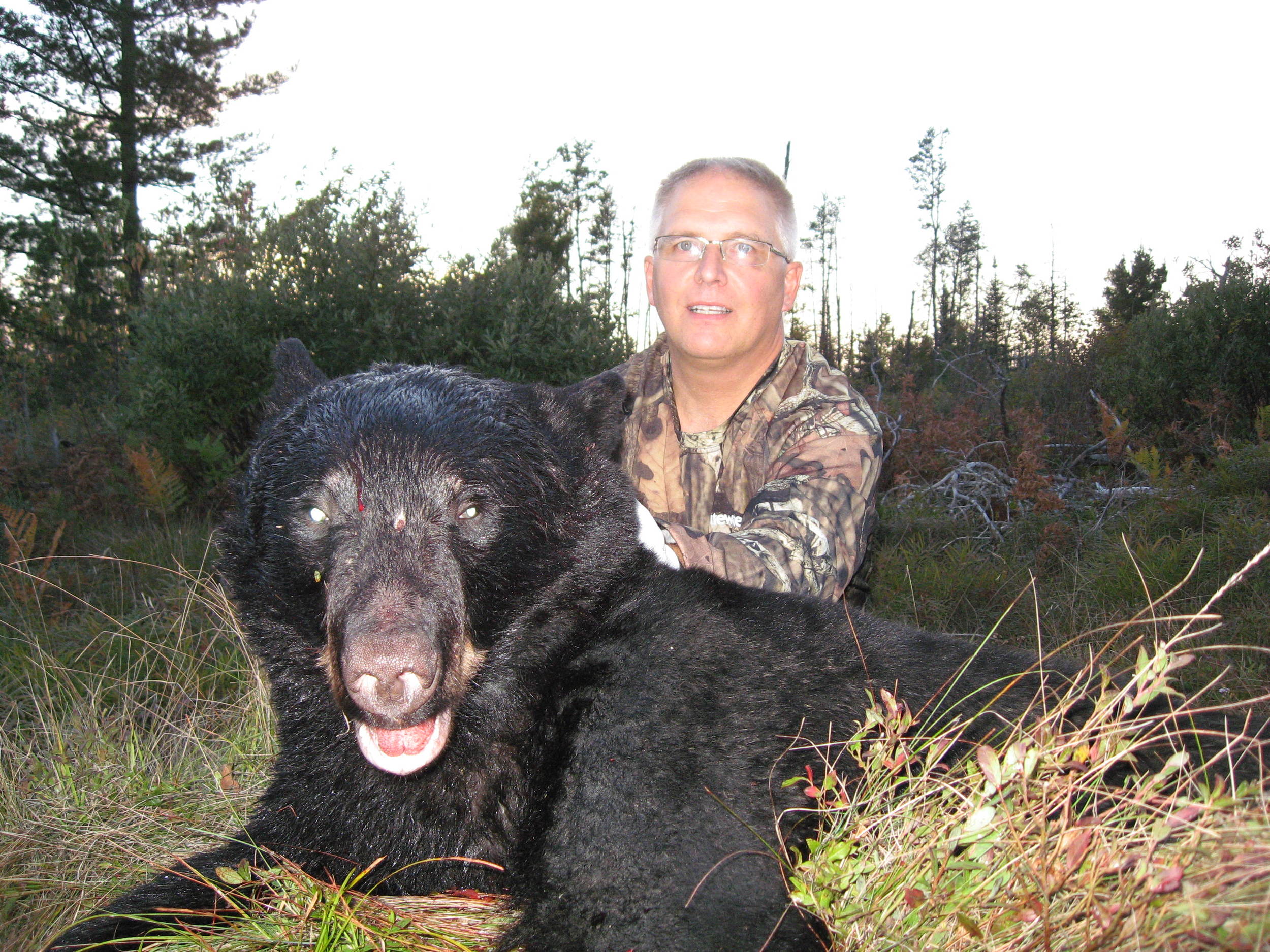 I would like to take this opportunity to introduce myself. My name is Bob Kolodzik. I have a small outfitter operation just outside Watersmeet, Michigan, in the middle of the Ottawa National Forest, which is also known as bear country.
Ottawa National Forest is located in the Western Upper Peninsula of Michigan and extends from the south shore of Lake Superior to the Wisconsin border, almost one million acres. If that isn't enough, we also border Sylvania Wilderness. Sylvania is a large tract of land (18,327 acres) with old growth forest and 36 pristine lakes. Sylavnia has special regulations about boat motors and wheeled vehicles, which makes it challenging to hunt on.
Our bait sites are located miles apart, so you will be hunting animals that have no competition or hunting pressure from other hunters. We offer advice and help on stand setup when choosing your favorite stand.
Bigger is better when hunting bears or deer, but when picking a guide or outfitter it shouldn't apply. Pine Creek Outfitters is a small operation, and that enables us to give you the attention that makes for a quality and successful hunt. We are fully insured and USDA licensed. You may arrive as a stranger, but you will leave a friend. Most of our guests leaves saying, "you will see me again." That's when we know its been a successful hunt!